 A PERSONAL PROJECT, A WINE WITH PERSONALITY. A COMBINATION OF MANY PASSIONS.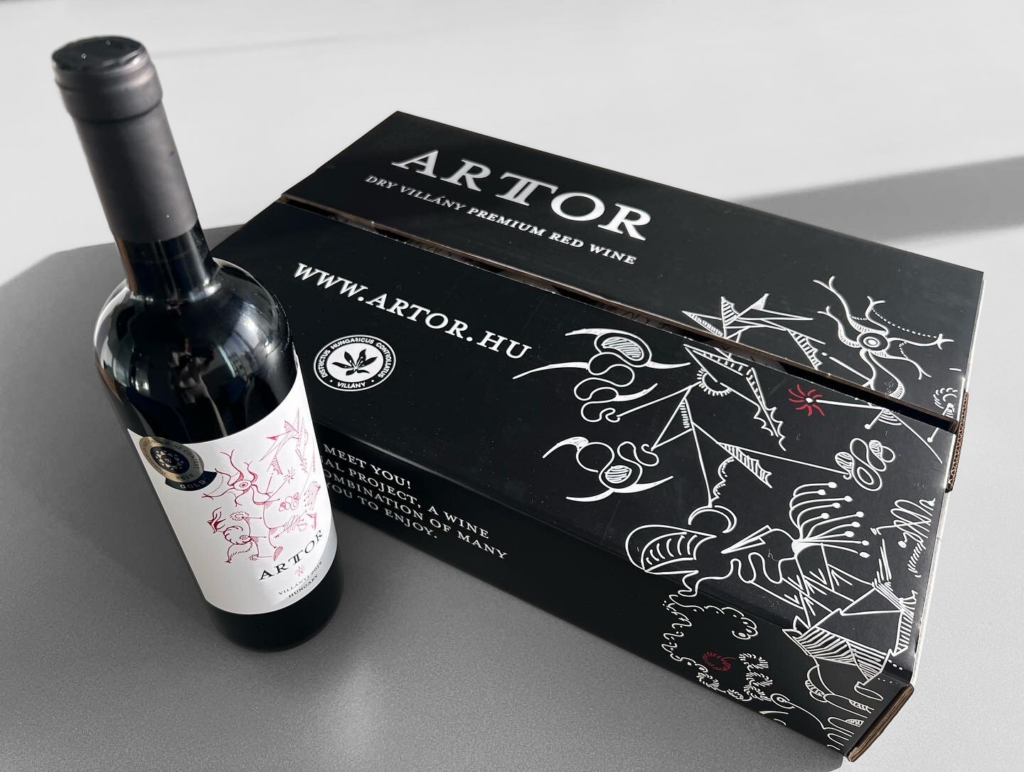 Alain and Valérie Bostoen-Bourdeau are the passionate owners of winery Artor. Being entrepreneurs from Gent, Belgium (Christeyns NV, GOVI NV) they realised their dream in Hungary.
Their wine is called Artor, a contraction of the first names of their sons: Arthur and Hector. The original drawings (droodles) on the label are from Alain. Many personal touches that created this unique boutique wine.
In co-operation with their partner Peter Somodí, Alain and Valérie chose a winery in Villány. This is in the southernmost part of Hungary, a widely acclaimed wine region, also known as the 'Bordeaux' of Hungary. The winery consists of 4,5 Ha, divided over three different vineyards. The wine is aged in oak barrels for 16 months and the first vintage under their label is 2019, brought to market in 2022. Wine maker István Ipacs Szabó is a highly respected vitner and has more than 20 years of experience.
In the first wine, Artor 2019, there are four grapes: Merlot, Cabernet Franc, Cabernet Sauvignon and Syrah. This wine immediately won a Golden Medal when it was first released in 2022. An instant hit. As of April 2023, Artor 2020 is released and this is a blend of Merlot, Cabernet Franc and Cabernet Sauvignon. New this year is a second red wine, Alter, a different blend and in a lower price range. Ideal to get to know these blends as it is 'Alter by Artor', made according to the same values as Artor.