The vineyard of Artor consists of three plots in the Villány district, the southernmost wine region of Hungary. By combining different grapes from three different plots, wine maker István can choose from plots with a different soil structure, a different micro-climate and other variables that influence the quality and character of the grapes.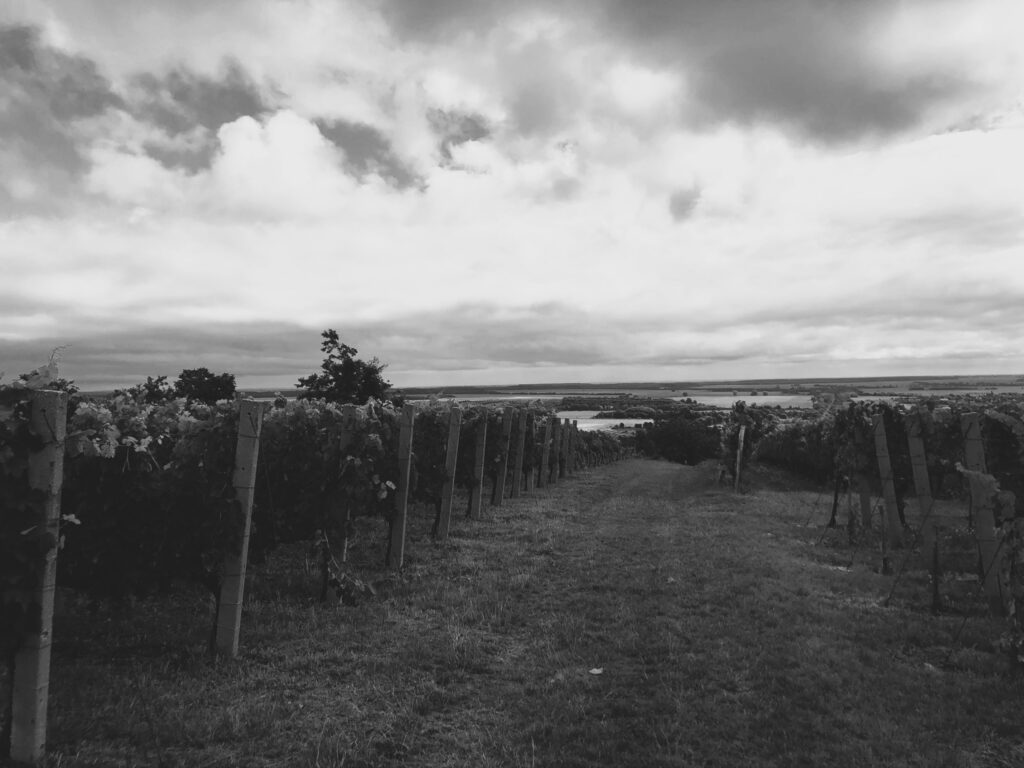 Thanks to the choice in plots, István can literally choose the best grapes and blend them to create a more complex wine. This also helps to control differences in weather conditions or other climate factors from one lot and use these differences to his advantage. And it adds to the flexibility for the wine maker to create different styles of wine.
It goes without saying that managing different plots individually demands more effort as it is very important that grapes are harvested at the right moment. This is an additional challenge for the vine grower but it adds to the quality and diversity, so it is worthwhile in a search for higher quality wines.
Plot 1: Villány Somsich
0,74Ha
On top of the hill, with a breathtaking view over the village and other vineyards, you find the first plot of Artor. Ideally situated for different grapes: Cabernet Sauvignon, Cabernet Franc as well as Syrah. The plot is southern facing so that grapes can mature steadily. These grapes are blessed with the nicest view, are sun kissed every day and protected by surrounding woods. A unique plot for happy grapes.
Grapes: Cabernet Sauvignon, Cabernet Franc, Syrah
Plot 2: Kisharsany Bocor
1,1 Ha
Nicely in the middle of the Villány region, you can find our second plot. It is beautifully situated on the slope of a hill, consisting of only Cabernet Franc vines. This grape gives the wine its power and sweetness.
Grape: Cabernet Franc
Plot 3: Pillango Nagytótfalu
1,9 Ha
This plot allows the wine maker to play with the aromas of Artor. Merlot is very aromatic, floral and fragrant, whereas Syrah brings spice and complexity.
Grapes: Cabernet Sauvignon 0,4 Ha / Merlot 1,3 Ha / Syrah 0,2 Ha